Lake Cook Reporting provides free conference rooms for depositions near Deerfield IL, available when using our court reporter.
Why bother with court reporting agencies that require you to pay for a conference room for a deposition when you can rent free conference rooms near Deerfield, IL at Lake Cook Reporting?
At Lake Cook Reporting, we provide conference rooms, pre-deposition meeting rooms, and more for depositions at no charge when using our court reporters. We don't charge room rental fees, require deposits for conference rooms, or use any other gimmicks. When we say free, we mean free.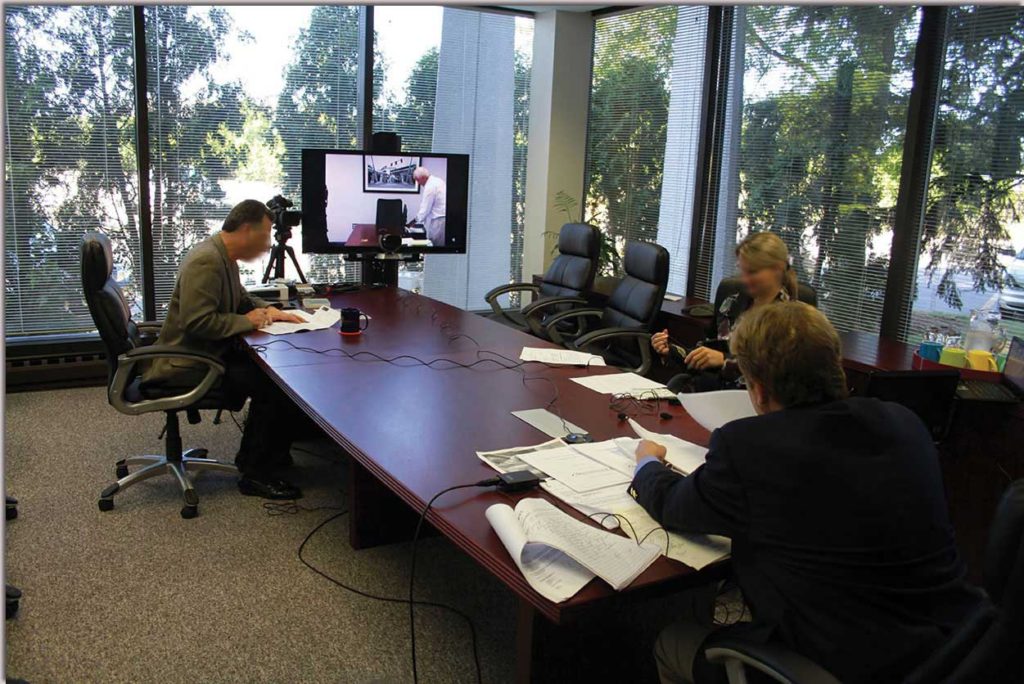 Why bother with "national" agencies who rent virtual offices and push the charges on to you? At Lake Cook Reporting, we are a family-owned Chicago agency with staffed, fully furnished conference rooms in Bannockburn, IL between Deerfield, IL and Lake Forest, IL. Each of our four conference rooms comes equipped with free HDTVs, video conferencing (at an additional charge), legal videography services on-staff, fast and free WiFi, and complimentary coffee and water.
Did you know: we also provide free deposition suites at our downtown Chicago location, and we have a nationwide network of partnered free deposition suites for clients.
The dirty secret of virtual agencies.
When booking virtual agencies that advertise locations all over the world, many act as unnecessary middlemen for the local agencies.
A virtual agency might offer services in Deerfield, IL, but the reality is they hire the local agencies like Lake Cook Reporting, rent a conference room, and pass along the extra charges plus marked up fees to the clients. They make a profit by doing very little at the expense of their clients.
When you need Chicago court reporter services or deposition suites in the Chicago city and suburbs, go with a Chicago court reporting firm. By going to the local agencies like Lake Cook Reporting first, you'll receive free deposition suites and the same court reporters as a virtual agency without the unnecessary price mark-up.
Schedule court reporters with free conference rooms with Lake Cook Reporting today.
Ready to book a court reporter and free conference room at our facility near Deerfield, IL.? Visit our Schedule Court Reporters page today and select one of our locations under the Location option. Or feel free to call our office at (847) 236-0773 or contact us online to book today.