Court reporters in the Chicago Loop for Daley Center trial stenography.

Centrally-located stenographers in the Chicago Loop providing quick service to our clients at the Daley Center, Thompson Center, or elsewhere downtown.

---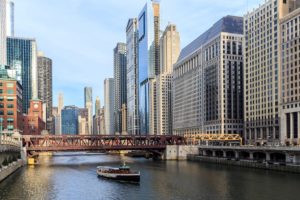 Lake Cook Reporting recently opened a Chicago location at Monroe and Dearborn in the Chicago Loop. We are a few blocks from many downtown courthouses, allowing us to provide Daley Center trial stenography service to our clients.
Our expert court reporters can take down complex testimony, medical terminology, technical jargon, and more at high rates of speed and accuracy. Our firm is also on the cutting edge of many trial technologies, such as real time court reporting at trials, courtroom playback of video recorded depositions, and portable video conferencing set ups at the Daley Center.
---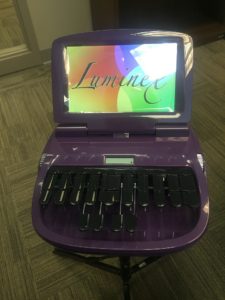 Daley Center trial stenography services for numerous applications.
Over 30 professional stenographers in the immediate Chicago area available for Daley Center trial stenography in the Chicago Loop, with a larger network around the country.
Court reporters capable of taking complex testimony.
Centrally located in the Chicago Loop for quick arrival to the Daley Center, Thompson Center, and anywhere else downtown.
Available for trial, depositions, hearings, and more.
Combine with other services for enhanced trial testimony.
Testimonials and Reviews by our clients.
---
---
Daley Center Trial Stenography
We have always found the court reporters to be professional, punctual, accurate and friendly. Lake Cook Reporting receives our very highest recommendation.
Call, Email, or Schedule With Us Today.
---
We appreciate your business. Use any of the links below to get more information or schedule services with Lake Cook Reporting.
Call us for our office, your office, or anywhere you need us.
Use this contact form for any questions or general inquiries.
Ready to book? Schedule online right from our website!