Stenography services we've provided for nearly three decades. Now in the Chicago Loop.

High-quality court reporting and stenographers, legal video services, video conferencing, and free deposition suites in the Chicago Loop, Chicago suburbs, and around the country.

---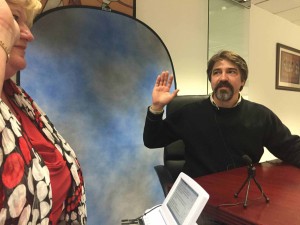 Lake Cook Reporting provides court reporting and stenographers to Chicago's city, suburbs, nationally, and internationally. Our agency has over 25 years of experience in the court reporting industry, and we employ certified stenographers with decades of expertise in the legal industry.
Using our court reporters and videographers provides an accurate record and saves you money. View more about our legal videography services at our legal video deposition recording page.
---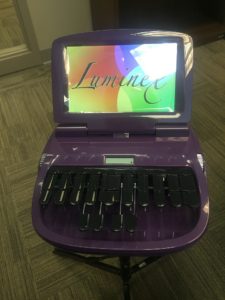 A Variety of Court Reporting and Stenographers Services.
Hard Copy and Electronic Delivery Options.
Printed copies delivered via USPS, FedEx, UPS, messenger, etc.
Produced as a traditional full-sized transcript or condensed/mini transcript (four pages per sheet). Word indexes, printed exhibits, and more options available.
Electronic transcript copies delivered quickly.

Available via email, online repository, CD-ROM, and more.
Save paper with electronic storage. File repository options available for redundant, secure backups of legal files.
Electronic format flexibility withPDF and RealLegal eTranscript formats. Import transcripts into any case management software.
Quickly search for specific words, phrases, timestamps, and more.
---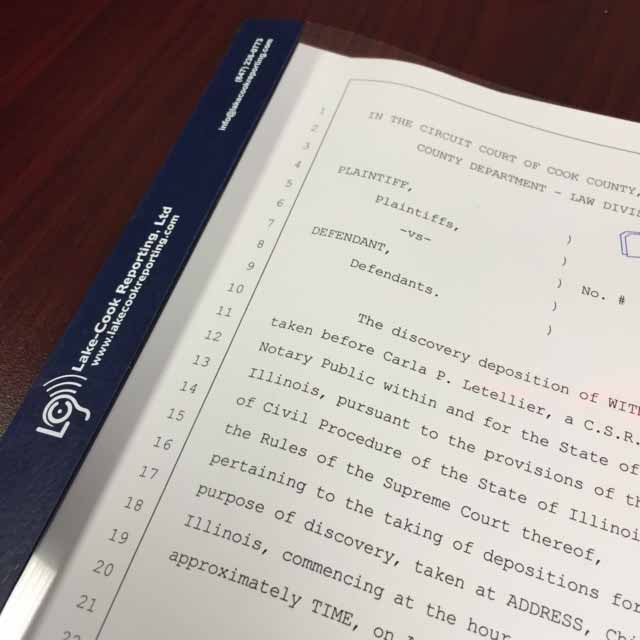 ---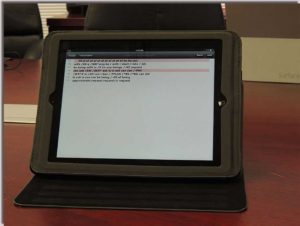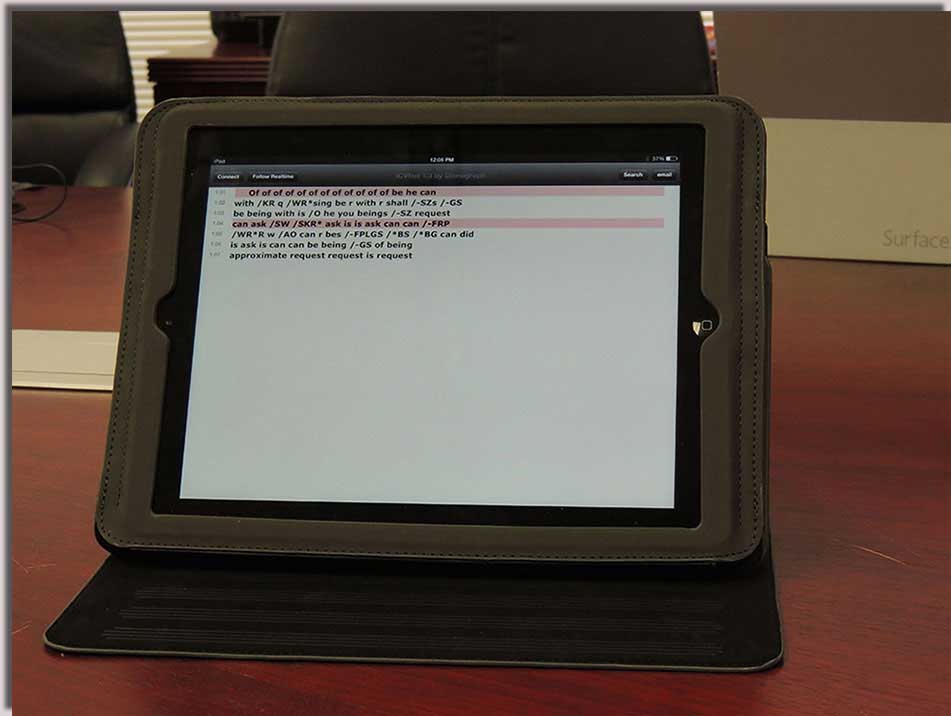 Real-Time Court Reporting.
Available on your computer/iPad or rent one from us.
Make annotations, highlights, and bookmarks for later reference.
Receive a rough ASCII with notes immediately after the deposition.
Available live in-person or streamed over the web to phone/video conference participants without the need to install software.
Can be used with many trial presentation softwares.

RealLegal LiveNote/CaseViewNet/ICVNet native compatibility.
Testimonials and Reviews by our clients.
---
---
Stenographers in the Chicago Loop
We have always found the court reporters to be professional, punctual, accurate and friendly. Lake Cook Reporting receives our very highest recommendation.
Call, Email, or Schedule With Us Today.
---
We appreciate your business. Use any of the links below to get more information or schedule services with Lake Cook Reporting.
Call us for our office, your office, or anywhere you need us.
Use this contact form for any questions or general inquiries.
Ready to book? Schedule online right from our website!