Your Videotaped Deposition Starts Here.
---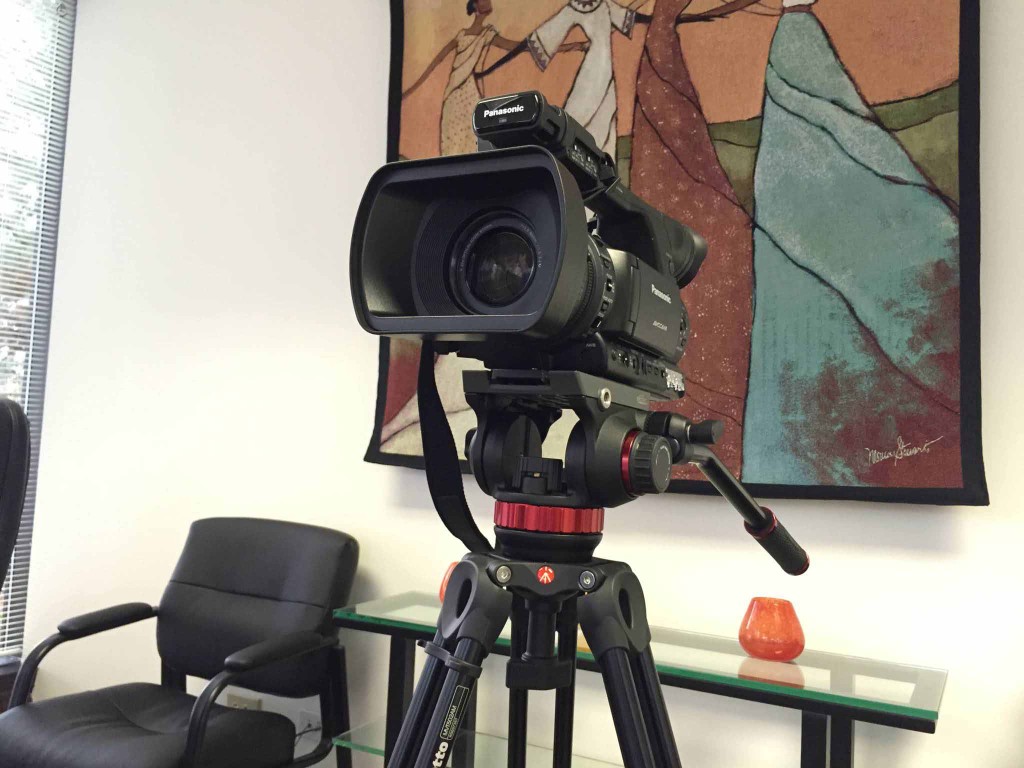 ---
Legal Videography | Expert Court Reporters | Professional Videoconferencing | Executive Conference Space
---
We are your local deposition experts. One call to our team of and we will schedule everything you need. Our team combines experienced court reporters, expert videography service, executive conference space with built-in Zoom Rooms video conferencing for remote attendees, and IT support for every deposition. We specialize in expert witness testimony transcription, remote trial testimony, picture-in-picture videography, and remote depositions.
Our family business has been in the court reporting industry for over thirty years. We have the expertise and customer service you need for your critical witness testimony. Your case is important, trust the local experts.
Utilize legal videography for:
Recording expert witnesses, plaintiffs, defendants, and so on. Share video recordings with other experts, co-counsel, or anyone else with a convenient digital download video file.
Evidence depositions - Play back deposition video for witnesses who can't attend trial in-person.
Interpreters/Translators - Create an audio recording of the witness answers in their native language to ensure proper translation.
Creating video clips of selected questions/answers or excerpts of testimony using synchronized transcript to video software.
Synchronize your expert video with the court reporter's transcript. Get more from your video and transcript.
---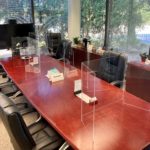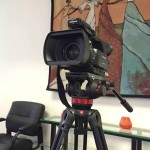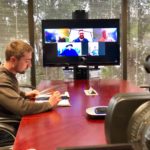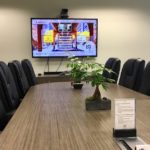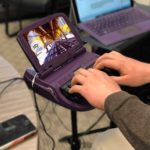 ---
Full Service List
---
Legal Videography Experienced, Certified Court Reporters Professional Video Conferencing Executive Conference Space IT Support- (for all remote or hybrid depositions) Full Service Office
---
Our Specialties
---
Medical Malpractice Depositions Remote Depositions- (Zoom, WebEx, Direct Dial, et cetera.) Picture-in-Picture Videography Expert Witness Testimony Transcription Remote Trial Testimony
---
Our family owned business has the resources and people needed to handle any type of deposition. We have built our reputation on responsive customer service, loyalty to our court reporting team, and investment/ expertise in technology.
Our mission is to inspire confidence for our clients and simplify the deposition process. One phone call to our team and we will schedule everything needed for your critical expert deposition.
---
Why choose Lake Cook Reporting for remote depositions services:
---
Not tech savvy? Come to our office and use a professional video system in a private conference room room of your own. We practice appropriate social distancing, masking, and sanitization of all rooms before and after depositions and meetings.
Direct IT support to schedule, coordinate, and run every meeting.
We handle all video conference scheduling, including test calls, so our clients do not have to.
Multiple video conference options: Zoom, WebEx, direct video conferencing.
All meetings are password encrypted for added security.
We also offer certified and court-admissible remote videotaped depositions for in-person and remote depositions.
All our reporters are trained in how to conduct remote depositions so you can proceed without technical issues that plague other court reporting companies.
Advanced training in: screen sharing (for exhibits), breakout rooms (for private client meetings), and other helpful video conference features.
We will deliver a tablet with the meeting loaded and ready to join if you are not comfortable using your own computer.
Our team has conducted thousands of video conferences, remote depositions, and remote court proceedings.
Remote Deposition Testimonials
---
"We have had the opportunity to work with Lake Cook Reporting for several years now and find them to be amazing.  They are extremely professional, timely and efficient.  When I call them for a deposition, everything is set up in a matter of no time, and Patty or Jennifer are always wonderful to follow up prior to the deposition to confirm and see if any further assistance is needed on their end.


Over the last few months with all the changes to the legal community brought on by the Covid-19 Pandemic, we have begun utilizing them more and more for video conference (Zoom) depositions, and each and every time, it takes only one call and within a matter of no time, Greg has everything set up and ready to go.  I am even more impressed that each time, he makes sure that contact is made with the deponent prior to the deposition to ensure everything is working properly and set to go.


Overall, if you are looking for a company that can handle all your deposition/meeting needs promptly and efficiently, and if you want wonderful customer service that is far above and beyond what other companies offer, Lake Cook Reporting is the company you are looking for.  We could not do our job without them!  They get an A+ all across the board."

Pam from Hennessy & Roach, P.C.
---
"Lake Cook Reporting did a great job coordinating and hosting our depositions.  Technical support was available for trial runs with deponents unfamiliar with videoconferencing. They also addressed technical issues and demonstrated to counsel how to publish deposition exhibits."

Gregg from Olson, Grabill & Flitcraft
---
"Lake Cook Reporting helped make what could have been a difficult task, arranging depositions via video conferencing last minute, go smoothly.  All communication with them was clear and timely and the deposition itself went as planned.  Would definitely use them for future depositions."

Lisa from Kennedy, Kennedy & Ives
---
"When COVID-19 hit, many of our depositions had to be converted to Zoom.  Lake Cook Reporting truly proved to be a godsend in our moment of crisis.  They quickly demystified the Zoom process and restored our confidence that we could produce high quality video depositions with their expert technical assistance.  They are definitely my "go to" people for videotaped Zoom depositions, regardless of location."

Todd from the Melton Law Firm, LLC
Advanced Video Conference Features
If any of these features sound helpful, send us an email or check out our tutorials to learn more!
---
Screen sharing for exhibits
Electronic exhibit marking
"Breakout Rooms" for private meetings between attorneys and witnesses or clients
Virtual backgrounds
Changing video view (gallery view, speaker view, or pin video on one participant.)
Recurring meetings- multiple depositions in the same case over multiple days
Contact Our Team
---
Contact Scheduling
Call to Schedule- (847) 236-0773
Email to Schedule- lakecook@spreporting.com
---
I.T. Support
Call I.T. Support- (847) 236-0276
Email- greg@lakecookreporting.com
---
Email Us Through Our Site
---
Contact Us Online
---
Our team will be available everyday during normal business hours. We can be reached via call, email, or contact form on our website. If we miss your call, please leave a voicemail and we will get back to you shortly!
---