Order legal video media online.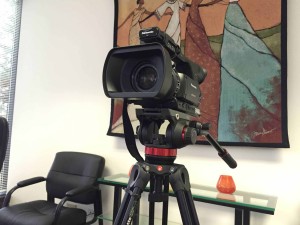 Using the form below, clients can order legal video media copies for cases taken by Lake Cook Reporting.
Please note: due to company policy, we only release transcripts and legal video copies to parties involved in the case. Verification of involvement in the case may be requested by our office before transcript and video media are released.
Clients who wish to use our court reporting and legal videography services can book a reporter and videographer on our court reporting scheduling page.
To return to Lake-Cook Reporting, click here.
To order a transcript, use this form.
Additional Information – Order Legal Video Media.
Click on this link to return to the Lake-Cook Reporting homepage.
This site can be used to order deposition transcripts, copies of legal video recordings, request exhibits, and more.
Special requests can be made by calling our office at (847) 236-0773 or emailing lakecook@spreporting.com and including relevant order information.
For general inquiries, please visit our online contact form.
Login to the Lake Cook Reporting Digital Repository
Clients who previously ordered deposition transcripts or video recordings can login to the online repository using the form below.
Schedule court reporters by phone or e-mail.
Feel free to phone or e-mail our office to schedule reporters or video conferences at: