Contact Lake Cook Reporting online with the form available below.
Use this form to submit general inquiries to us and contact Lake Cook Reporting. We normally respond to all inquiries within a few minutes during normal business hours, or the next business day if submitted on nights, weekends, or holidays.
Want to call or email us instead? Dial (847) 236-0773 or email lakecook@spreporting.com using your mail client.
Note: Basic scheduling can be made on the form below. If you wish to submit full scheduling details, including case information and the ability to upload the notice, visit our schedule services page.
Click on this link to return to the Lake-Cook Reporting homepage.
Contact us today for legal video and transcript services.
Call Us:
Call us at: (847) 236-0773 | Fax: 847.236.0774
Email Us:
Email us at: lakecook@spreporting.com
Our Address: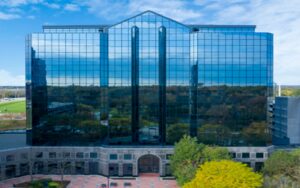 Riverwalk 1
2150 E. Lake Cook Rd, Suite 570.
Buffalo Grove, IL 60089.
Conveniently located 20 minutes north of O'Hare, near the 94/294 merge, at Lake Cook Road and Milwaukee Avenue in the Riverwalk I Building.
This form can be used to submit general inquiries, request information, schedule services, or anything else. We provide this form as an easy way for our clients to reach out to our agency electronically. All responses will receive a quick reply during normal business hours. For responses submitted after hours, we will reply during the next working day.
If you would prefer to contact us via an email client, please email us at lakecook@spreporting.com and we will get back to you as soon as possible.